Building Seniors' Confidence with
Before the pandemic, Rose would check her balance and pay bills but felt uncomfortable doing more complex transactions from her smartphone.
She is comfortable using computer but she thinks banking apps are not secure enough to make larger transactions such as mortgage payment.
Rose wants to put her fears aside and use mobile banking with confidence.
UX PLAN (Empathize):

In this first step, our goal was to create a design research plan for the next two months. This is a typical task when a researcher starts working on a project. In this project we chose to go with the Stanford Model as a guide for us to outline the activities of each group member to solve the design problem.

IDEATE:

The goal is to apply hands-on practice using design thinking to find innovative solutions to complex problems in the industry.
Creation of two potential concept solutions to Rose's problems.

WIREFRAME FLOW OF SOLUTIONS:

Wireframe, Wireframe Flow and Task Analysis for the two potential solutions.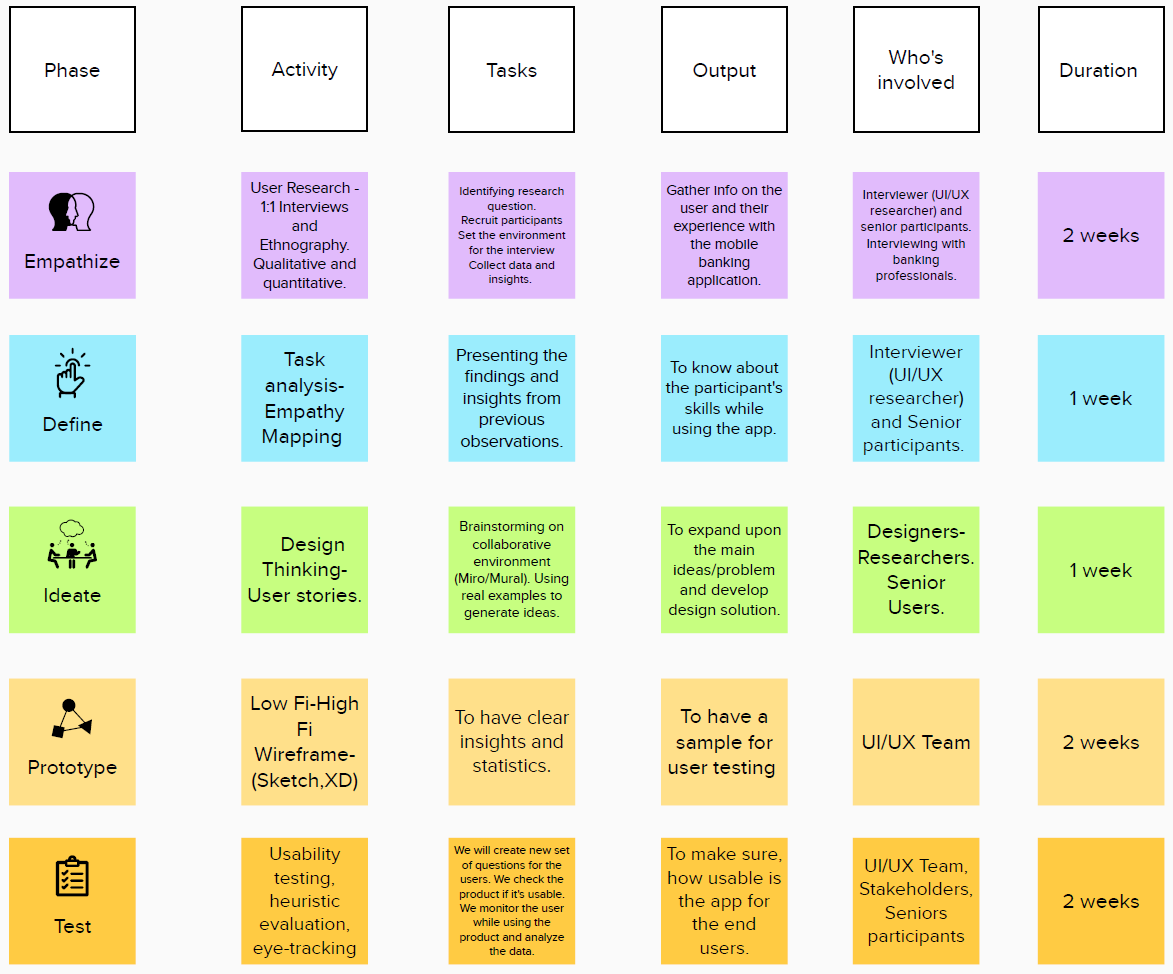 "
How might we create a digital experience that makes Rose feel confident
that she can easily do banking on her phone safely?
"
To empathize
with our user, Rose, we used two techniques: Empathy Map and Value Proposition Canvas.
We reflected on the data we had from our user and found the main gain and pains for our user. We aimed to understand why our customers doesn't feel confident to use the mobile banking app while the user has fair knowledge of using the technology. What would make the user's situation better.
By using mentioned techniques, we led our thoughts to create possible solutions to address Rose's need.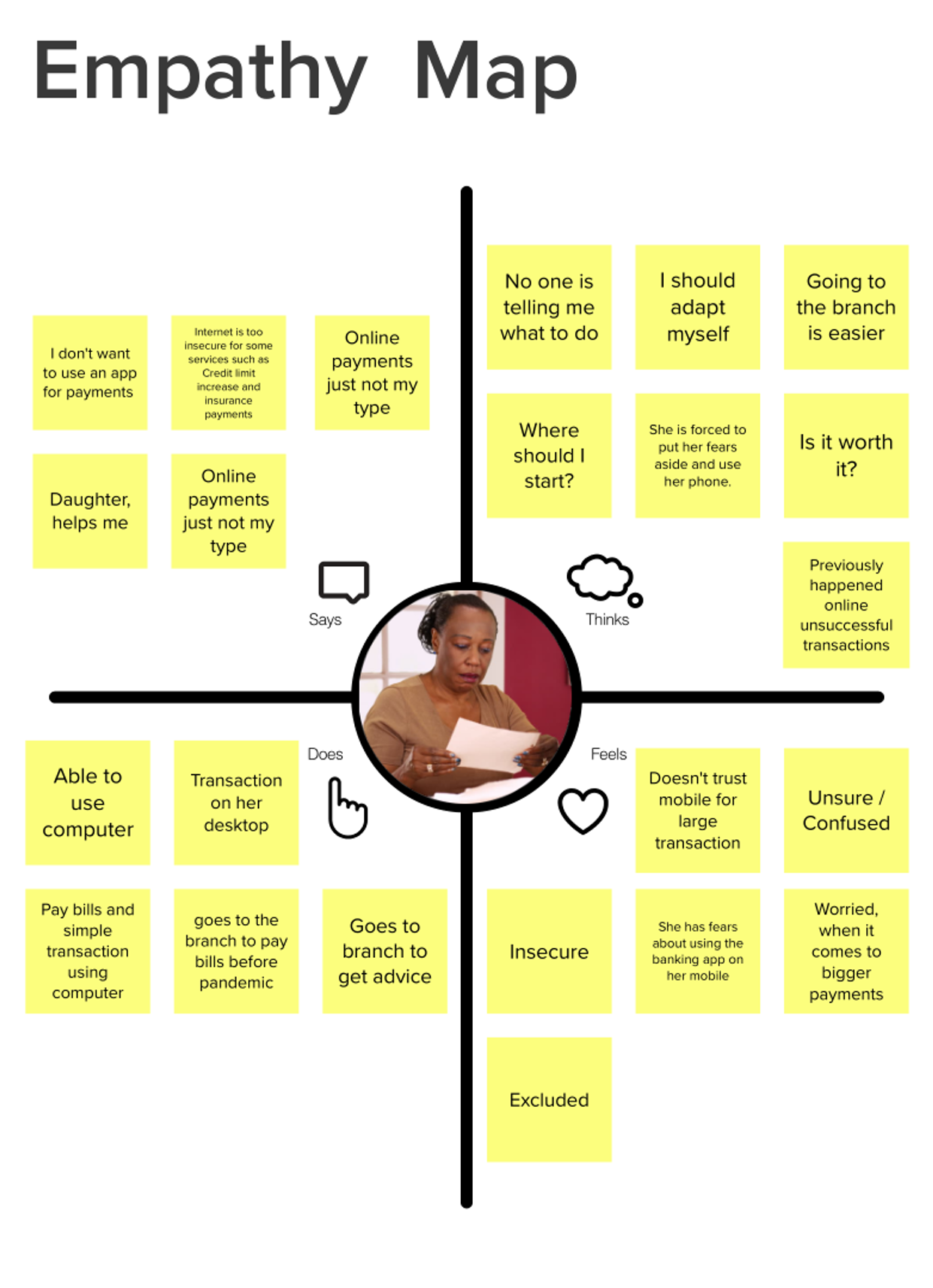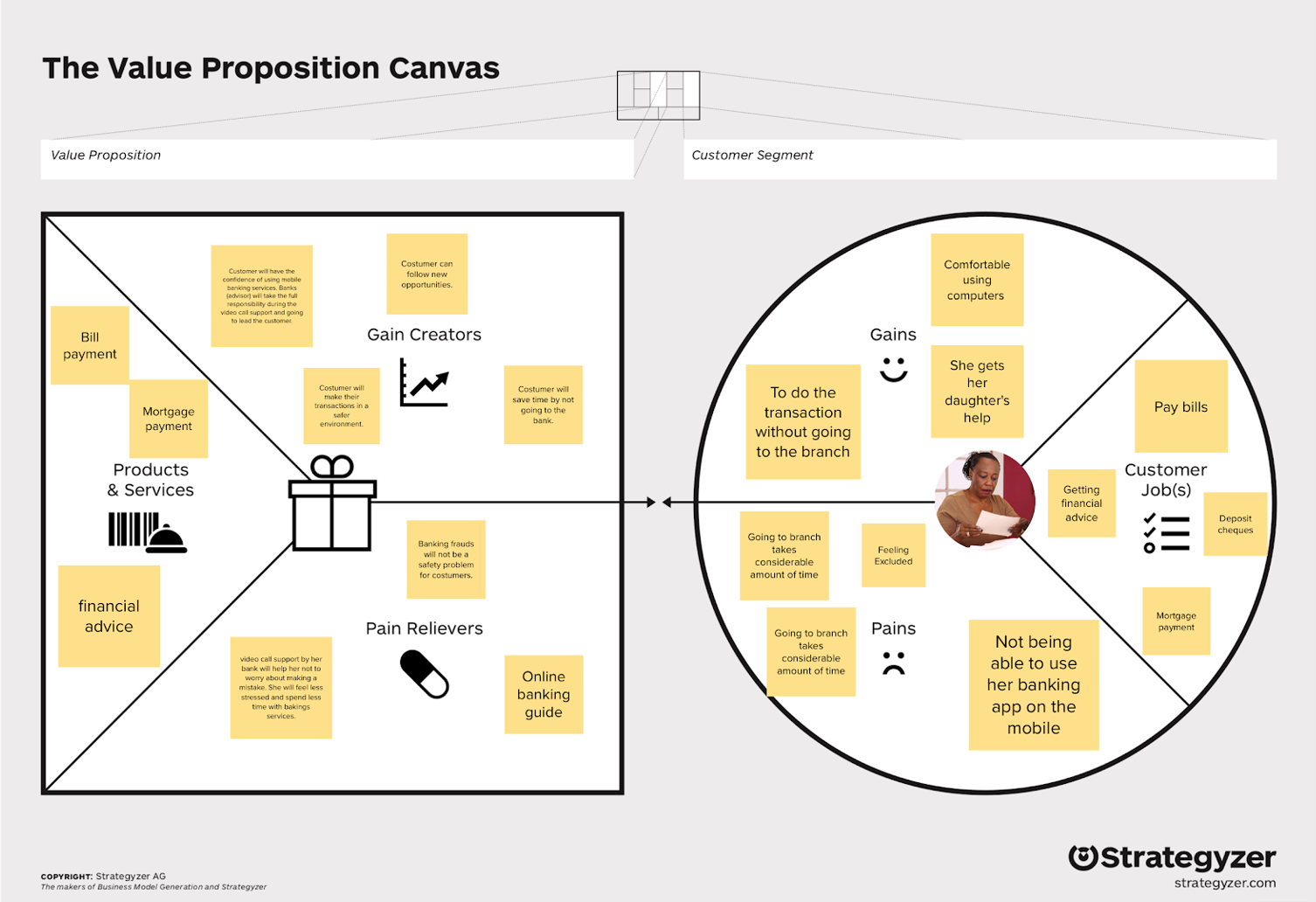 In order to propose the solution, we had a brainstorm session. We had various solutions from which we chose

two main applicable concepts

that could help our target audience to

overcome the difficulties

they have while using the banking app on their phones.
Video Call with Financial Advisor
One of the major concerns for seniors during the pandemic is to stay home and be able to manage their financial tasks without going to branches. We thought about a video call option on the mobile app for seniors to provide them live support and take them through the process of more complex transaction such as paying mortgage or transferring funds.
The video call will be available on the app as soon as they open a transaction page.
The benefits of having the video call feature is to create a secure digital environment for seniors that is directed by a financial advisor. Also, the user will be more confident using the app after going through the steps with supervision of a financial advisor.
In this scenario, Rose wants to make an international money transfer.

As she opens her banking app the first thing she notices on the home page is the support button beside the menu. With the help of advisor, she can complete the task and communicate with the advisor about each step if it was difficult for her.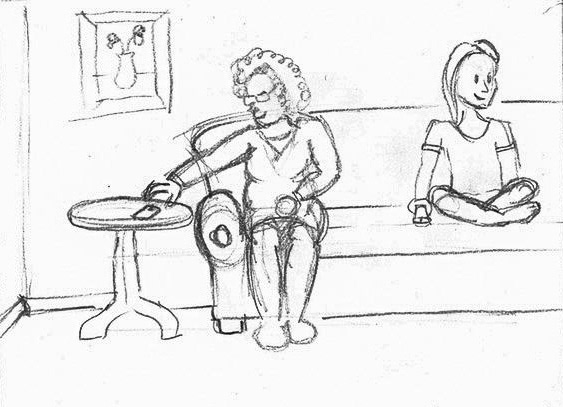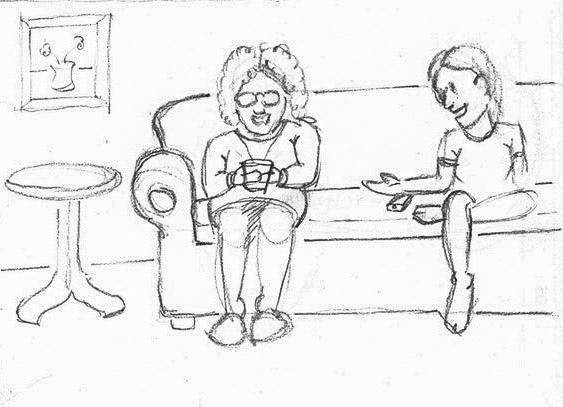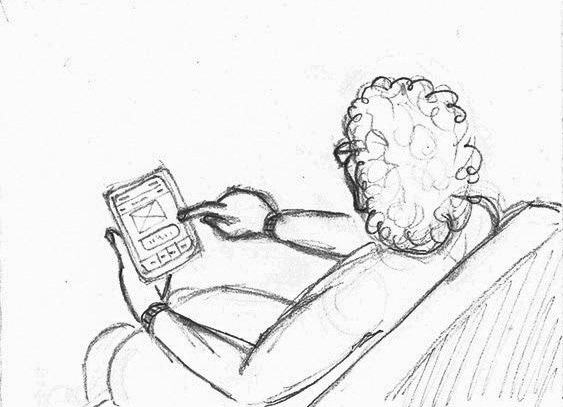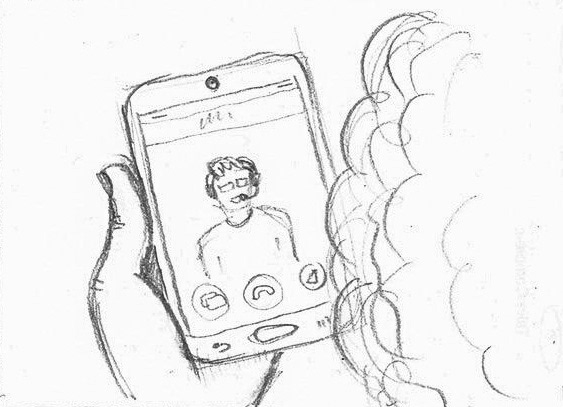 Initial skecthes

of the app feature from each group member

We have focused on the similarities and differences of our ideas and elaborated on them. Then, drew a sketch which would cover most important features and ideas.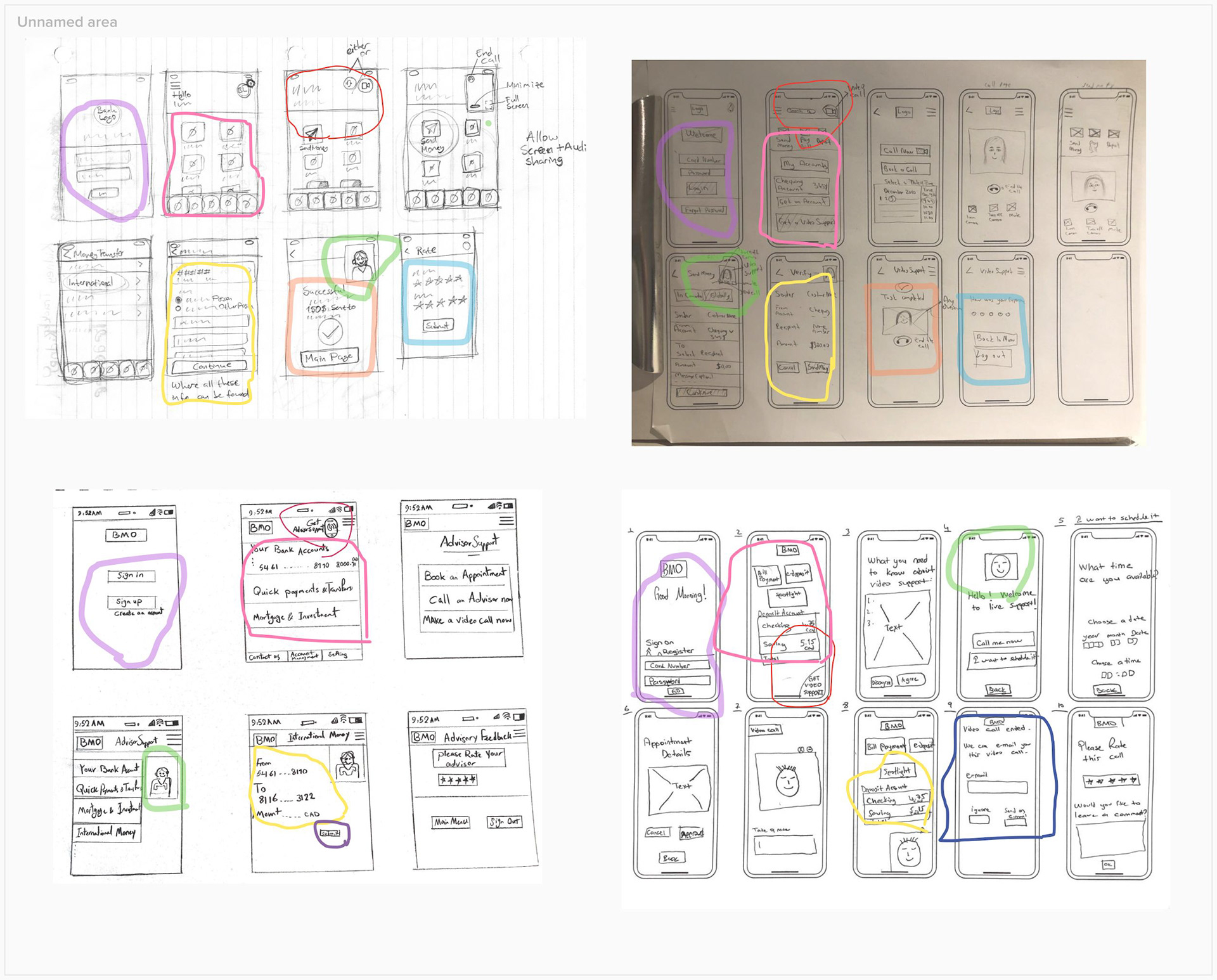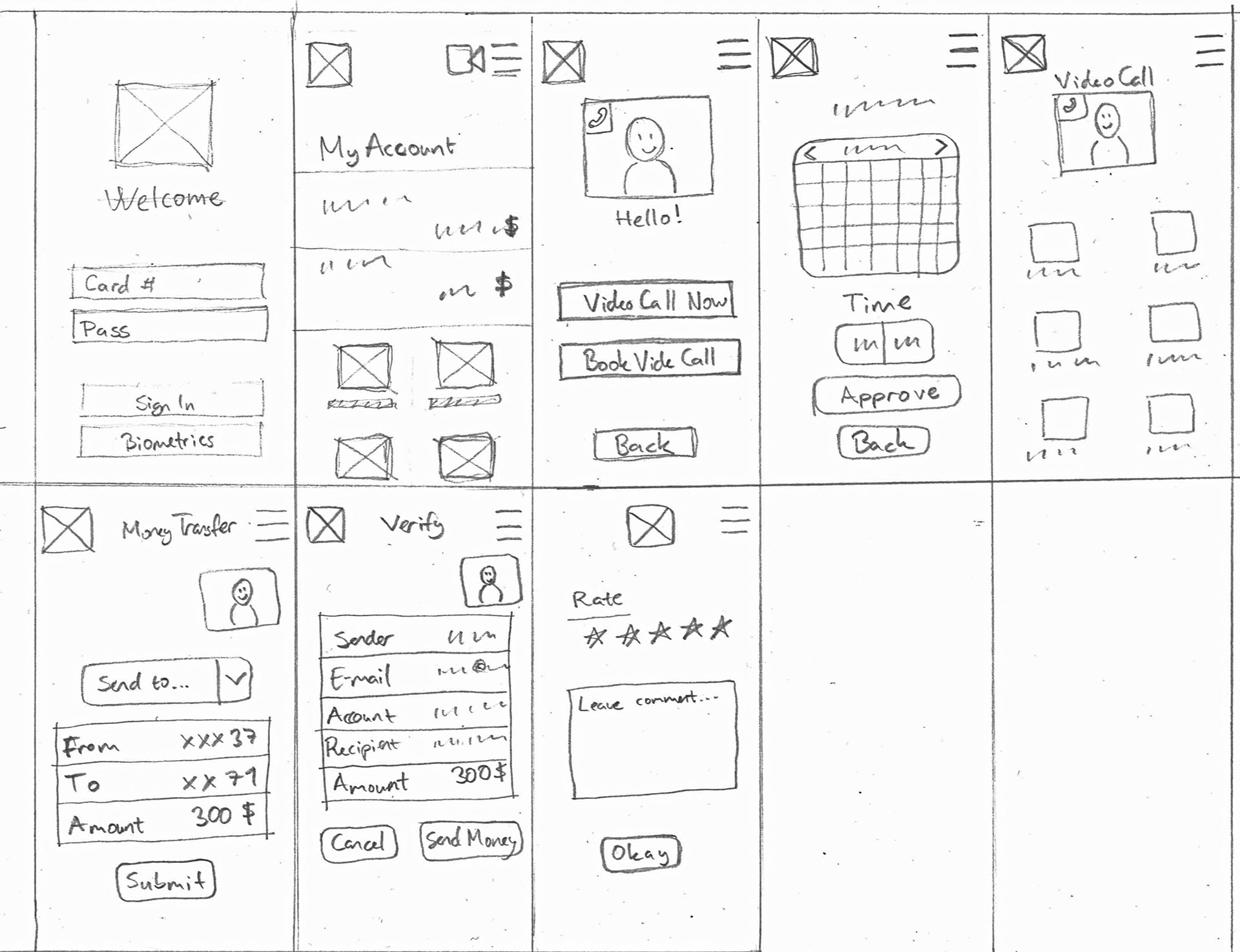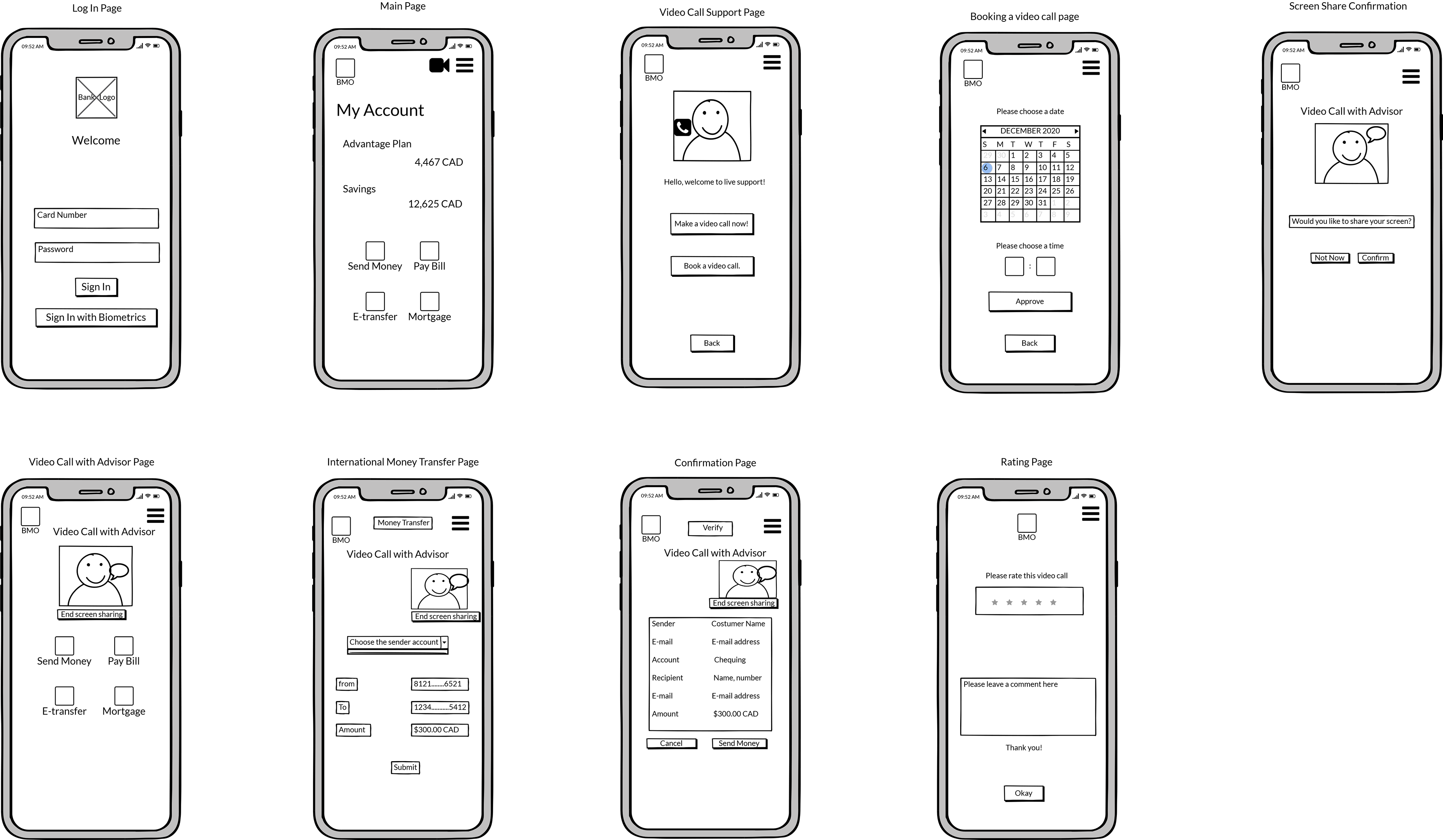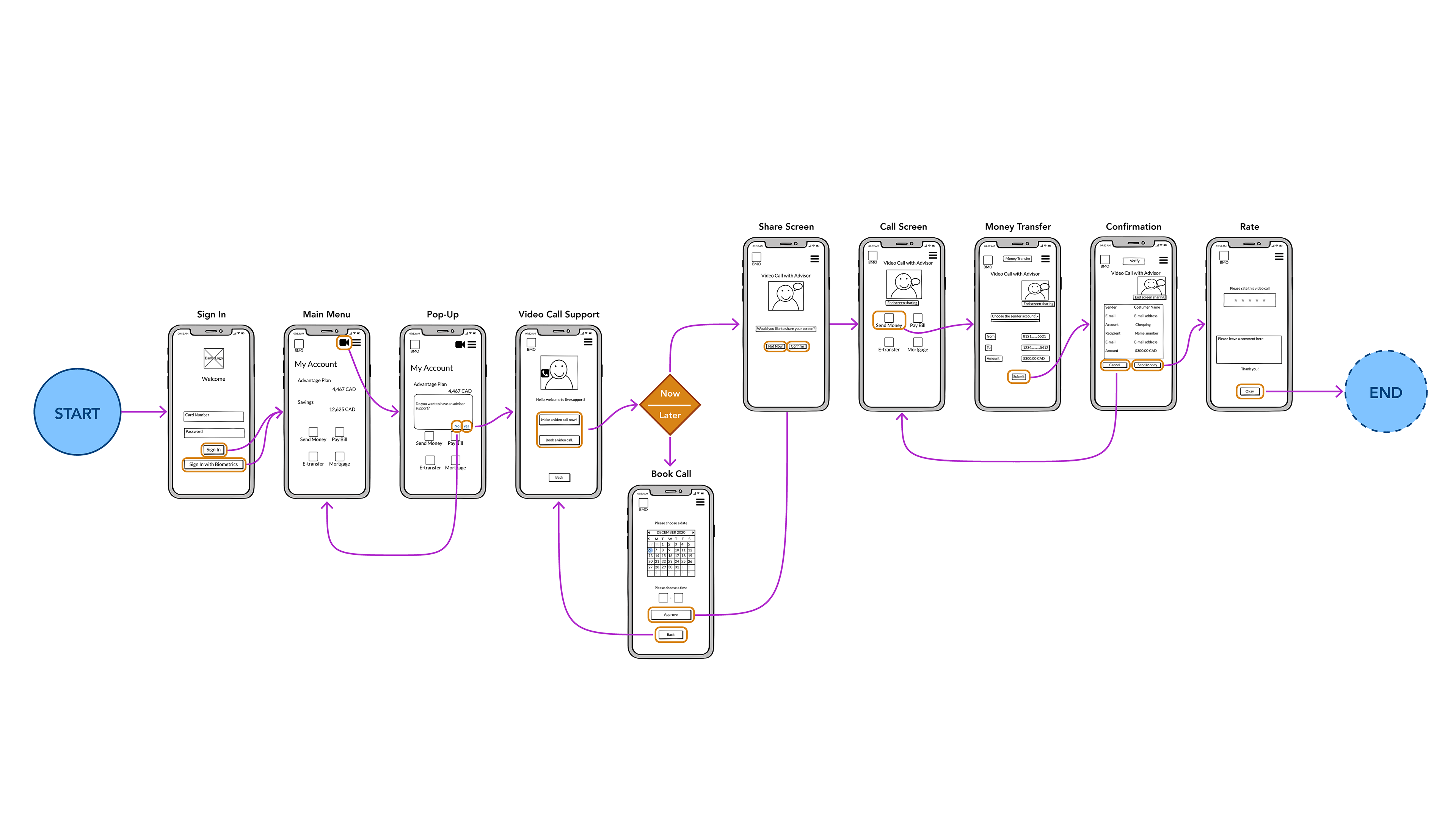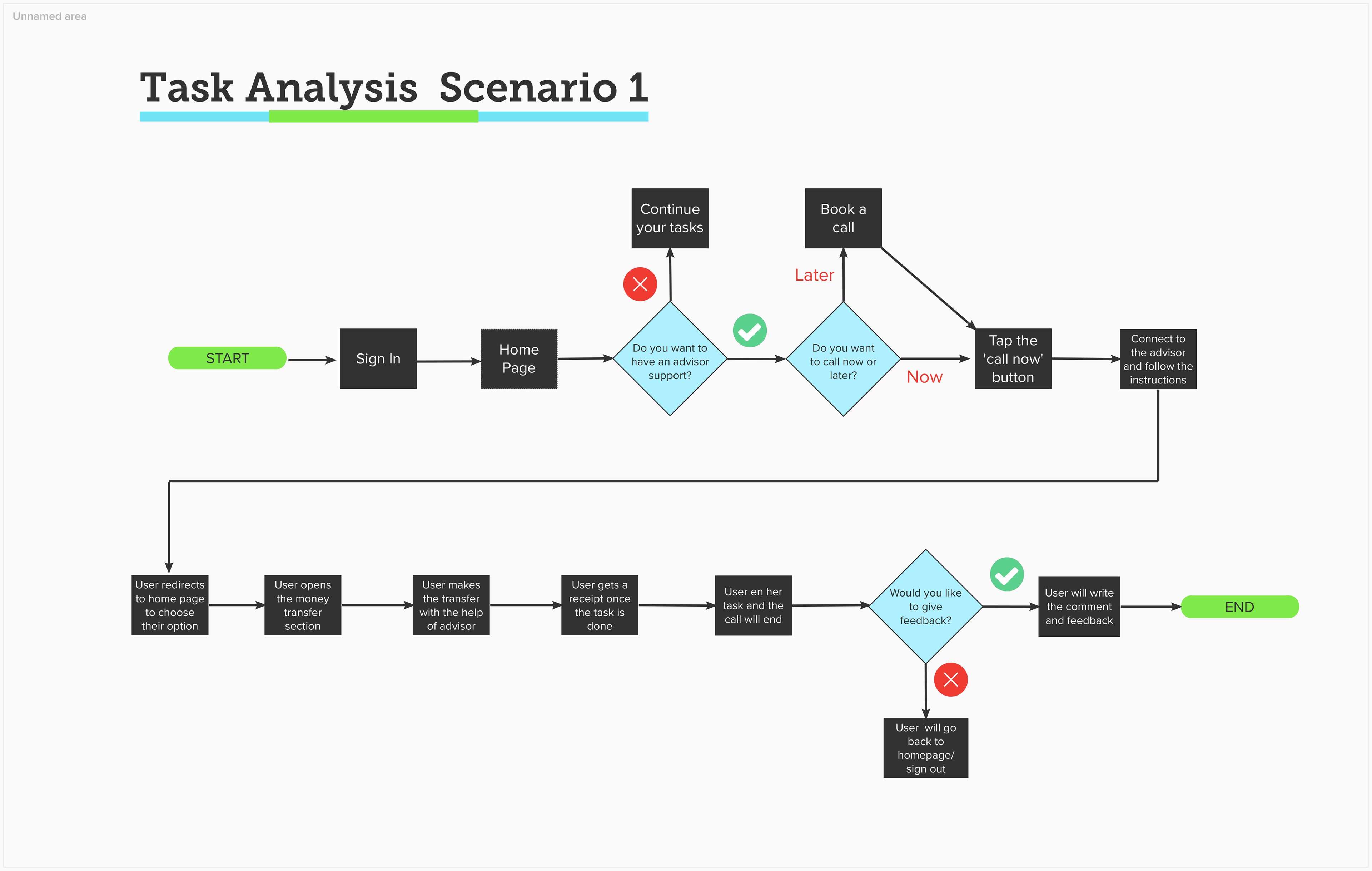 In order to raise confidence in using mobile banking apps, we thought of a demo/tutorial that could guide the user through the tasks and help them overcome any possible ambiguity or difficulty.
The demo/tutorial will be available at each page for the options present at that page. This feature will guide users by showing them where to click on every step, what to write and it will provide examples.
2. While they are in a specific screen, user clicks the help button,
3. Tutorial starts to show user step-by-step guide.
In this scenario, Rose decides to make a mortgage payment on her mobile app. Since the task is considered very important to her, she decides to make a video call with the advisor to make the payment without any problem.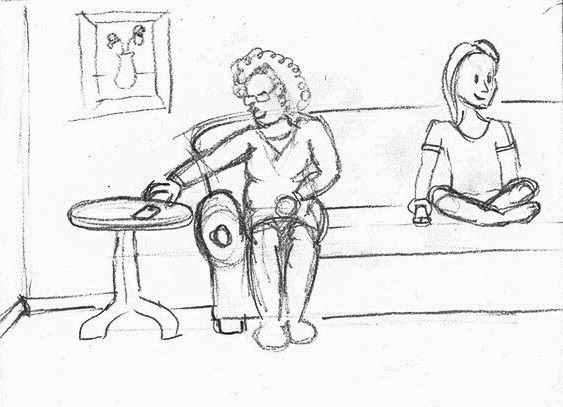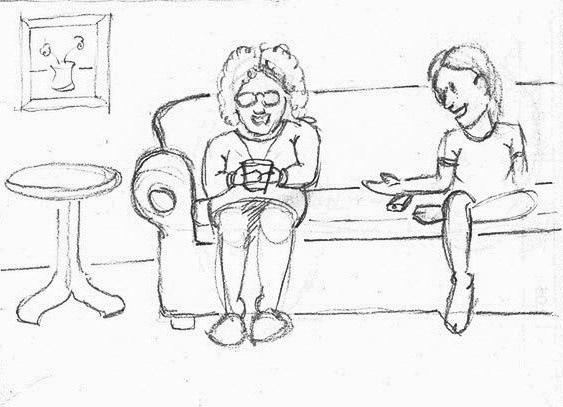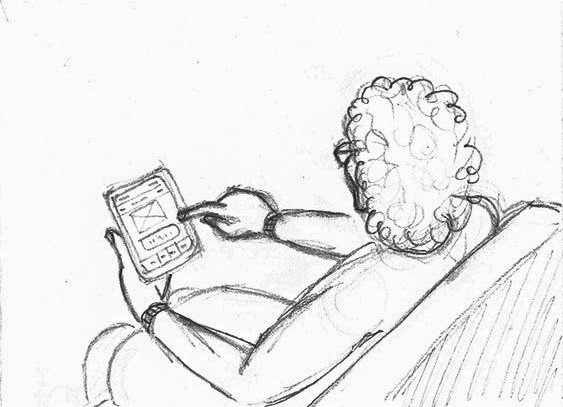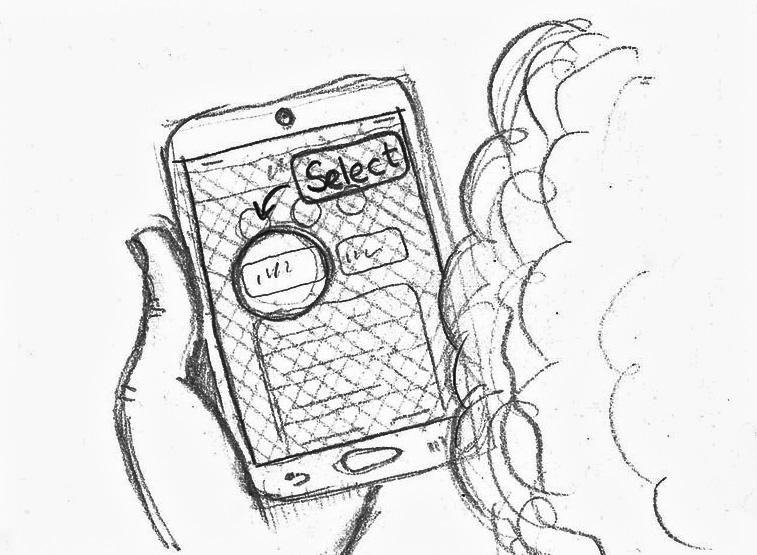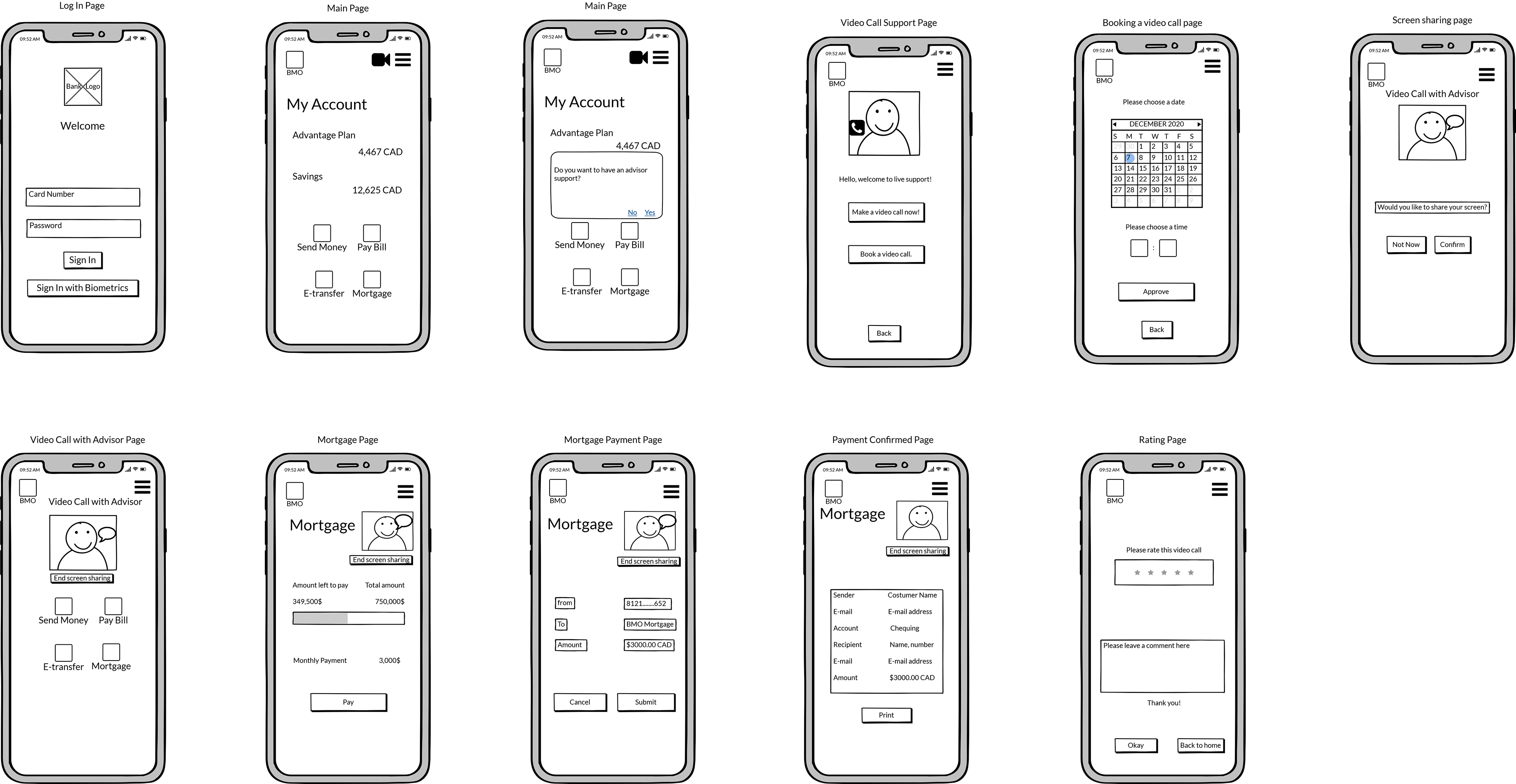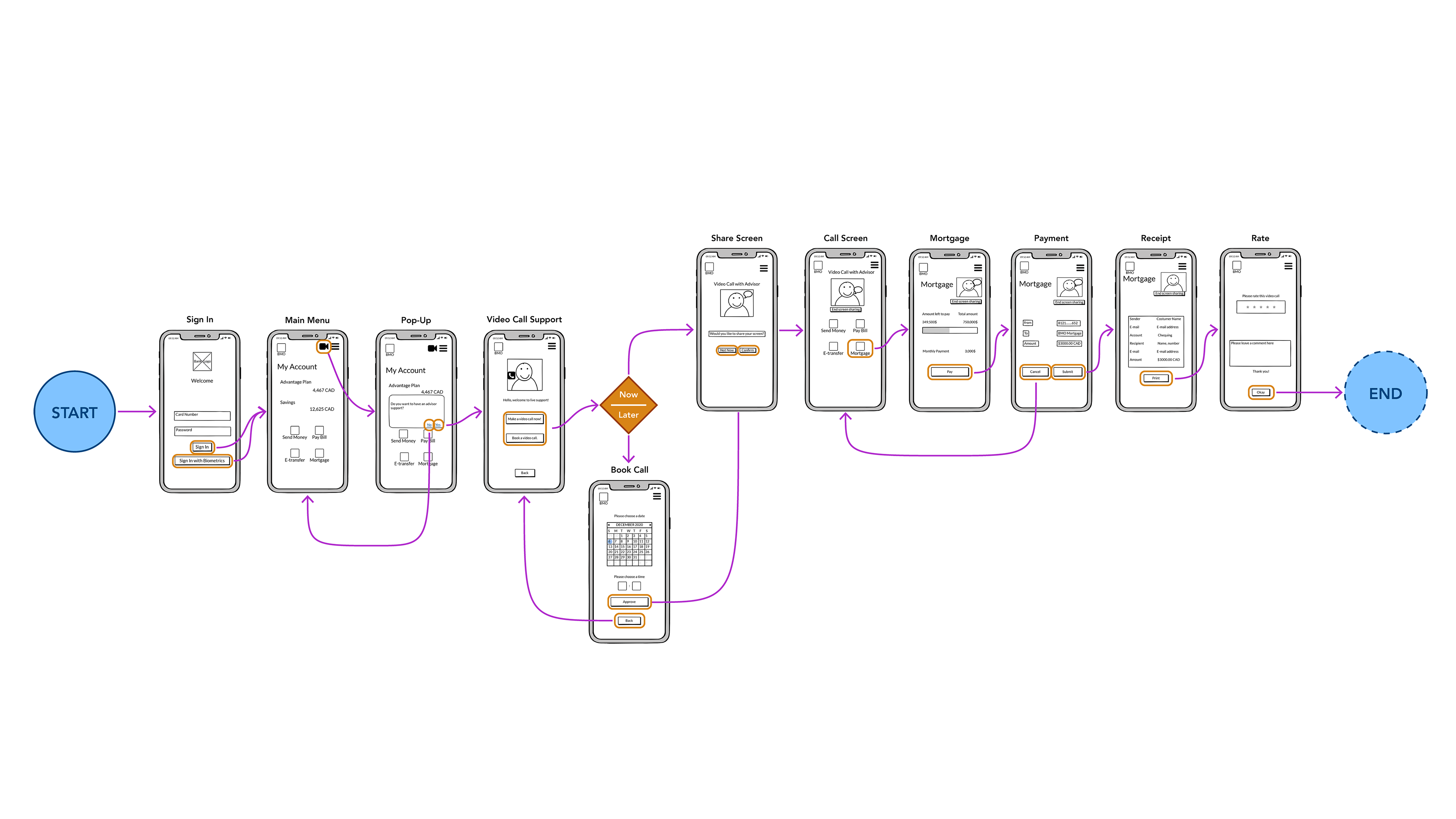 ​​​​​​​
Fatih Murat Bozdemir